Jurassic World: Dominion Dominates Fandom Wikis - The Loop
Play Sound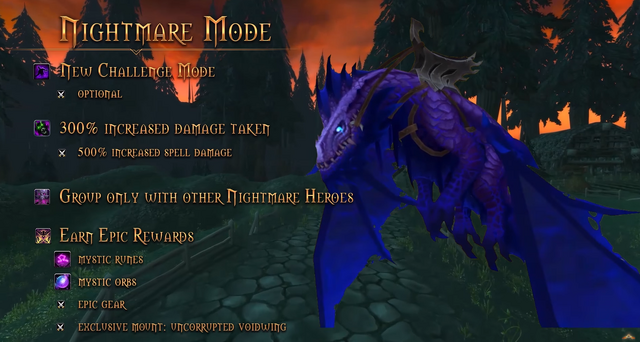 What is Nightmare Mode WoW Project Ascension?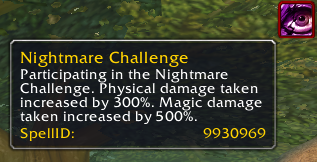 Nightmare Mode is the ultimate WoW challenge mode and the most difficult mode Project Ascension offers. While in Nightmare Mode:
You take 500% increased spell damage.
You take 300% increased physical damage.
No assistance from outsiders (non-nightmare).
After entering Nightmare Mode you will see the Nightmare Challenge debuff and a visual aura will surround your character.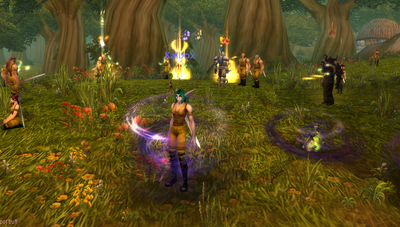 How do I start the Nightmare Challenge?
All accounts and new characters can begin the Nightmare challenge at anytime. As long as your Hero is level, you can speak to Stony Tark in your Starting Zone and begin the challenge:
Create a new character.
Speak to Stony Tark in your starting zone.
Select Nightmare Mode.
Select I would like to start this challenge!
How do I end the Nightmare Challenge?
You can end the Nightmare at any time. Simply return to any starting zone and talk to Stony Tark and he will allow you to end any challenge mode(excluding enforced challenge modes on seasonal realms, like Wildcard during Season 6):
Talk to Stony Tark in any Starter Zone or Capital City.
Select "I've finished my challenge! Convert me back to Normal Mode."
You can do this at any level, but once you end the challenge, you cannot start it again on
What are the rewards for completing the Nightmare Challenge?
Reaching Max Level in Nightmare mode will reward an exclusive mount only obtainable through the Nightmare Challenge. You will automatically be granting the mount through the achievement and all characters on the realm will have access to it through your Vanity Collections.
Can you combine Nightmare and Ironman or Survivalist?
Yes. You can combine Nightmare Survivalist for a single life group challenge or Nightmare Ironman for a single life solo challenge. Both combinations unlock an exclusive mount to Nightmare + Single Life modes. This mount will be revealed when (or if) someone completes this improbable challenge.
General Nightmare Mode Questions and Information
- Can I group with my friends in Nightmare?
Yes. You can group with anyone in Nightmare Mode.
- Can I run dungeons in Nightmare?
Yes, but only with 4 other Nightmare players! You will also earn special achievements for conquering dungeons in Nightmare.